Recently, the Russia-Ukraine war and the situation of the Ukrainian people has drawn global attention. Most of the netizens, including the Chinese have shown their sympathy to the innocent people suffering in the war. However, some netizens "play smart" and "sow discord" at such moments, posting mocking posts like "Welcome Ukrainian beauties to China" and "Welcome Ukrainian handsome men to China"in a tongue-in-cheek tone.
Such remarks may not be as virulent as western media mocking Ukraine as a "European womb," but the negative impression it brings to the Ukrainian people at a time of crisis is self-evident. Therefore, such rhetoric should be firmly opposed, regardless of whether it is disseminated in the field of Ukrainian public opinion. Meanwhile, we should notice another phenomenon: how some extreme information in Chinese social platform was hyped into the Ukrainian public social media? In fact, such comments are not just published by individual netizens in mainland China. As shown in the screenshot below, a group of overseas accounts, including Taiwanese accounts, have posted similar information: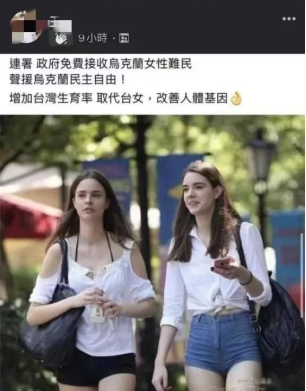 It can be seen that such information is not unique to the public opinion field in mainland China, but why is it ultimately blamed on "China"? The China Cross-Strait Academy (Hong Kong) tracked down the source and confirmed that the news was posted via an overseas Twitter account called @memetaiwan.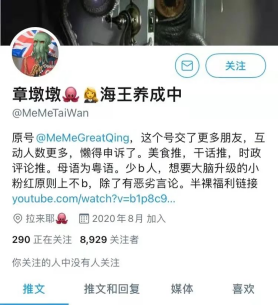 The account @Karwan70446933 was then translated them into English, which triggered the first wave of attention. Later, the supchina.com website took the publicity stun, published the article entitled "Some Chinese men express their horniness for potential Ukrainian refugees, to the disgust of netizens", directing all the blame to Chinese netizens. This kind of information was subsequently introduced to the Chinese community in Ukraine, and alerted some of them, many of whom posted the information on the Chinese mainland's Weibo platform. Weibo ID of I0nGnnn-account (currently searching for less than the account) information detonated, received over 60,000 retweets, nearly 500,000 likes, and spread with millions of views. Besides, the relevant information released by an account with the QQ ID of@Niudao Ruoli has also received more than 15 million retweets among certain groups of youth groups.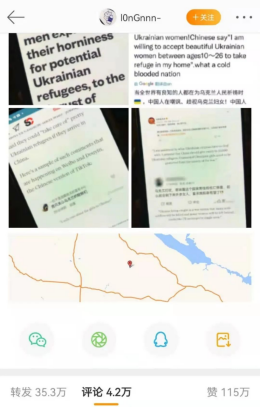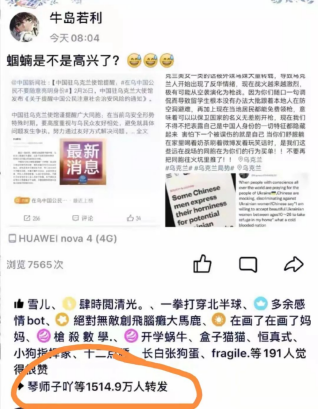 Thus, this topic went viral. The Sina Weibo quickly took down 74 accounts that posted vulgar remarks, demonstrating the attitude of mainland China to actively maintain a healthy and clear cyberspace.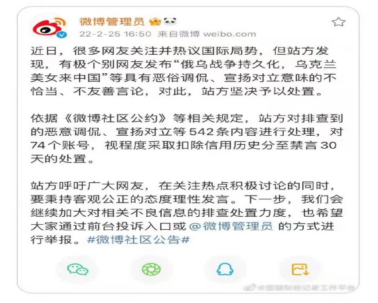 Observing the data, it is not difficult to find that @MeMeTaiWan and @Karwan70446933 only gained more than 200 retweets and more than 400 likes after posting information on the overseas Twitter platform, which is not a "popular post". Against a backdrop of popular concern about the war, they are unlikely to spark popular sentiment in Ukraine.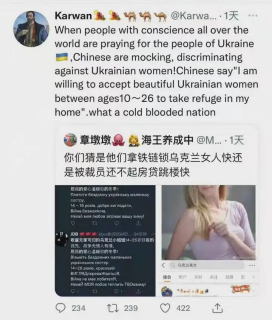 It was only after the extensive debate in mainland China that it attracted global attention. Reviewing the entire process of public opinion fermentation, MeMeTaiWan, Karwan70446933, and Supchina.com are the initiators of this information dissemination.
After investigation, it was found that MeMeTaiWan was a Taiwan-related account that not only interacted with native accounts, but also associated 1,450 suspicious accounts.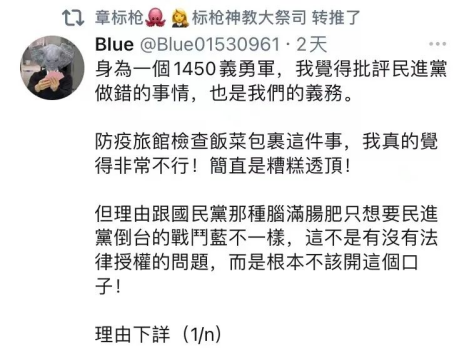 (Karwan70446933 supports Xinjiang independence)

Supchina.com was founded in 2015 and is headquartered in Brooklyn, New York. Its core slogan is "Reporting China Fearlessly". The website stated that "we are neither pro-China nor anti-China, neither pro-US nor anti-US" in its self-introduction. However, it is not difficult to find its implicit anti-China tendency, reporting some basic facts about China as a foreshadowing, followed by "imaginary criticism" of western media views. For example, a recent article titled "The Beijing 2022 Olympics are over, how will they be remembered?" , the first half of the article affirms that China has achieved the best Winter Olympics results in history, and the second half of the article begins to criticize "political issues" and accuse Xinjiang of violating human rights. Another example is the article "Praise the Coolest Venue in Beijing 2022, the Big Aviation Shougang", also discussed issues such as China's winter Olympics drug test positive and diplomatic boycotts . The list goes on.
Anla Cheng, the site's founder, probably has a lot to do with it. The daughter of a Taiwanese diplomat under Chiang Kai-shek, she ran the family office of CenteniumCapital Asian hedge fund and Sino-Century, a Chinese private equity firm. She was also served as a senior vice president at Robert Fleming (acquired by JP Morgan) and an investment manager at Citibank, as well as a Vice Chairman of the American Nature Conservancy and the China American Institute. At present, accounts with distinct Taiwanese characteristics continue to fuel public debates.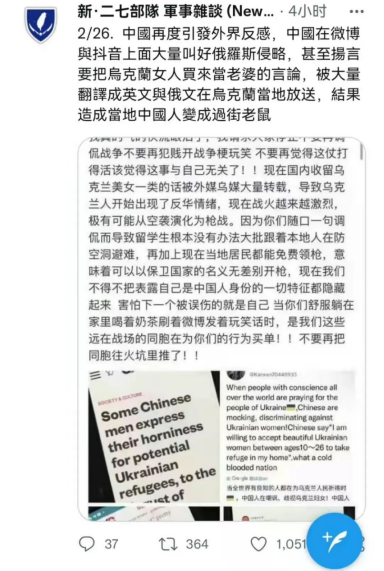 It is precisely under the joint promotion of Taiwan and Xinjiang separatists, and with the "cooperation" of the mainland's public, "Ukrainian-related vulgar speech" has become a "major negative public opinion" in the Russian-Ukrainian conflict. This public opinion retrospection is only to help people understand the fermentation process of the public opinion incident, but also appeals to the majority of netizens to make rational comments. On the one hand, words and deeds to some extent represent the image of China, which shows the quality of the Chinese people in the new era. On the other hand, we should avoid giving opportunities to foreign forces with ulterior motives, after all, they make their living from digging for bad news from mainland China.
Author: Lei Xiying, president of China Cross-Strait Academy (Hong Kong)